WBEN Buffalo Business Report
Wednesday, November 22nd, 2017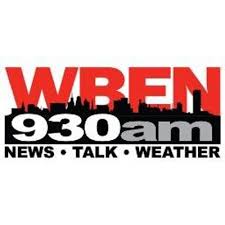 Black Friday is on the rise, while Cyber Monday is gaining in prominence. In 2016, Cyber Monday sales at $3.45 billion actually topped Black Friday sales of $3.34 billion - according to Adobe Digital Insights, which measures 80 percent of all online transactions from the top 100 U.S retailers.
Uber has revealed it was the target of a major hack last year. That hack exposed the personal information of about 57 million accounts of the ride-service provider. Uber paid $100,000 to the hackers to keep the massive breach a secret. Uber said it had fired its chief security officer, Joe Sullivan, and a deputy, Craig Clark, this week because of their role in the handling of the incident.
Ferric Contrast Inc. and NanoHydroChem LLC - two University at Buffalo startups - have each won $50,000 in a statewide commercialization competition organized by FuzeHub.
Daniel S. Blake, Southtowns Financial Group, Inc. has earned the Retirement Income Certified Professional® designation from The American College of Financial Services.
- By Randy Bushover